Preparing for Marriage
To get started call Juliet Jones at 208-375-6651 or email [email protected] 
Saint Mark's is excited to bring Witness to Love to our parish and to the Diocese of Boise. We ask for your support and prayers for the Sacrament of Marriage, for those preparing for marriage, and for those living their Marriage for Life! Witness to Love is a novel approach to marriage preparation for those seeking marriage in the Catholic Church, because it is a virtue-based and mentor-based program aimed at building a foundation supporting a marriage for life! As Catholics, we choose people to help us along our journey for life-changing sacraments. At Baptism we have Godparents, at Confirmation we have Sponsors, and now with Witness to Love, we have marriage mentors who share their witness to marriage. Engaged couples select a mentor couple who is sacramentally married, active in their faith, and to whom the engaged couple looks and says "if we have a marriage like that, we will be happy!" If you are married and in the pews, you are a witness and just might be sought out by an engaged couple! Mentors are not required to be experts on the faith, but to share the witness of their experience living their married vocation. All materials are provided to mentors and the engaged to help guide both couples through the mentoring journey.
Saying I Do: What Happens at a Catholic Wedding
This engrossing 22-minute video explains the three forms of the Rite of Marriage and answers several FAQs about Catholic weddings. Ideal for engaged couples, their families and anyone who is involved in Catholic marriage preparation.
Strengthening Marriage
Marriage Encounter
Worldwide Marriage Encounter's Mission of renewal in the church and change in the world is to assist couples and priests to live fully intimate and responsible relationships by providing them with a Catholic "experience" and ongoing community support for such a lifestyle.
Contact Cory and Sharon Hawkins at 208-853-2801 for more information.
Saving Marriage
Retrouvaille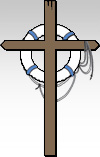 Mission Statement
Retrouvaille is an International community of disciples committed to the continued healing of their marriages and, empowered by the Holy Spirit, sharing their stories, talents and gifts to promote and spread the healing ministry of Retrouvaille.
For more resources marriage and family life visit the diocesan resource page listed below.