Catholic All Schools Mass
Permission to reprint, podcast, and/or stream the music in this service is
obtained from ONE LICENSE with license #A-707645. All rights reserved.
Welcome
"A welcoming, growing Catholic family that continuously experiences and joyfully shares the love of God."
Mission
As members of His Body, we come together and are transformed through the Word of God, the Mass, the Sacraments, and prayer. We go forth into the world sharing the Love of Christ.
Find a complete copy of the parish strategic plan, here.
CONTRIBUTE ONLINE HERE
Catechism in a Year
Have you listened to the Podcast yet? It is excellent! Jump in on any day and you will learn something and grow in your faith! We will be gathering together later in the year to discuss some of the content as a community!
Mass Schedule
Mass Times:
Sunday 8:30 am, 11 am, and 5 pm
Saturday 8 am, and 5 pm
Monday 8 am
Tuesday 8 am, and 6 pm
Wednesday 8:30 am
Thursday 8 am
Friday 8 am
Confession Saturday morning 9-11 am, Tuesday 6:30-7:30 pm
Adoration Saturday mornings during Confession (9-11 am).
Also available 24/7 in the Adoration Chapel (call the office for the code).
Daniel diSilva
February 5th from 12:30-2:30 pm. Join us!
Office Hours
The office will be open 8 am - 4 pm, Monday through Friday.
Stop by and visit us or call at
208-375-6651.
Holiday closures:
Monday, February 20, 2023
Feel free to call and leave a message or email us with anything which needs our attention.
Spanish and Vietnamese Mass Times
Catholic Schools Week
Are you interested in coming to St. Mark's school? Call anytime to arrange a tour 208-375-6654!
Tuesday Evening Masses!
Giving Tuesday!
Thank you to everyone who gave towards our Giving Tuesday campaign to help the school build the chapel and library! We exceeded our goal!
Through your generosity, we were able to raise $ 164,000!!
THANK YOU! :)
Children's and Youth Faith Formation registration is now open!
COVID has disrupted many on their sacramental journey. We are here for you!
Need Baptism? First Holy Communion? Confirmation? Marriage in the Church?
Contact: St. Mark's Parish Office at 208-375-6651.
Contact Ginger Mortensen at [email protected] for the sacramental needs of children through age 17.
Contact Juliet Jones: at [email protected] for the sacramental needs of adults ages 18 and up.
PERPETUAL ADORATION
This ministry takes a minimum of 168 people to make it work! Ideally, we would have 336 adorers to make it run smoothly. We would love to have you be a partner for any hour of the day. Contact Julie to ask about availability (see information below). Come spend wonderful moments with our Lord!
Please contact Julie Sandrus for more information on our Adoration Chapel, how to visit with Jesus in the Blessed Sacrament and how to commit to a Holy Hour: 208-323-0200 or [email protected]
Adult Faith Formation
Interested in Becoming Catholic? Contact Juliet Jones at 208-375-6651 or [email protected]
Weekly Reading
Weekly reading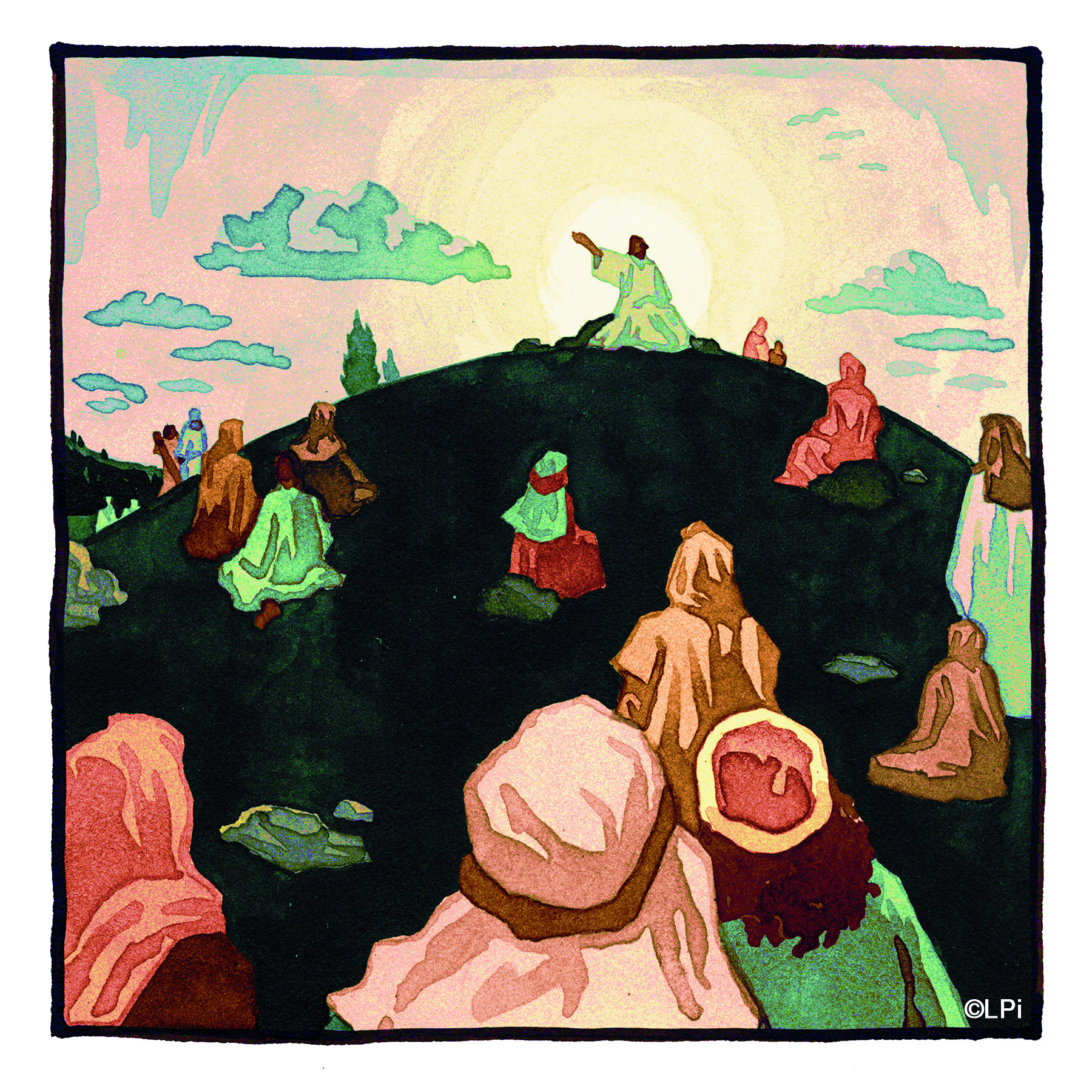 Weekly reading
Readings for the week of January 29, 2023
© Liturgical Publications Inc
Joseph Dennis Burke's Funeral Mass
Welcome to St. Mark's Catholic Community
Join us today as we celebrate the life of Joseph Dennis Burke.
Permission to reprint, podcast, and/or stream the music in this service is
obtained from ONE LICENSE with license #A-707645. All rights reserved.
Works of Mercy - Engage Today
Corporal Works of Mercy
Corporal Works of Mercy
Spiritual Works of Mercy

Feed the Hungry

with the St. Mark's Food Bank by stocking shelves and greeting those who visit the food bank

Contact Lisa Andrews at [email protected]

Clothe the Naked -CCW

Collect NEW socks for seminarians, hats, and scarves for the homeless.

Contact: Natasha Eckhardt: [email protected]

Pray for the Living and the Dead - Perpetual Adoration Chapel. Our Adoration Chapel is open 24 hours a day. Spend time in front of the Blessed Sacrament. We are always in need of adorers and substitutes for the late night and early morning hours. Contact Julie Sandrus for more information: 208-323-0200 or [email protected]

Feed the Hungry

St. Mark's High School Youth Group -provide dinner for our Sunday night youth group (30-40 people). Meals should be individually plated and ready to serve in Donoghue Hall, Sundays at 6:00 pm. The meals can be cooked at home or in the St. Mark's kitchen.

We have three brothers from Verbum Spei who are leading the youth group. Your contact person is Angela Labrum at [email protected]

Clothe the Naked

St. Vincent de Paul -Donate your gently used or new coats by bringing them into the parish office; there is a clearly marked box in the parish lobby between December-February.

Comfort the Afflicted

Prayer Shawl Ministry

"Craft" shawls which will be delivered to the sick, suffering, and homebound. Contact Lise Goertz: [email protected] or 208-440-2028

Feed the Hungry -Corpus Christi

Provide breakfast for the Corpus Christi day shelter.

Dishes are dropped off at the parish school each Monday by 9:30 am

Click HERE to sign up.

Contact: [email protected]

Clothe the Naked

St. Vincent de Paul- become a home visitor to assess the needs of those calling for assistance with rent, clothing vouchers, bus passes, etc. Training provided.

Contact: Denise Quintana 972-655-9610 (St. Mark's)

Instruct the Ignorant

High School Core Team Leader -share your faith with our High School aged young people on Sunday evenings.

We have three brothers from Verbum Spei who are leading the youth group. Your contact person is Angela Labrum at [email protected]

Feed the Hungry-Interfaith Sanctuary Meal Service

Cook and transport a meal to the Interfaith Sanctuary homeless shelter. Each Wednesday AS WELL AS every 2nd Saturday of the month (additional evenings available) sign up by clicking HERE

Contact: Frank Kalange, 208-353-6529, [email protected]

Visit the Sick

Outreach Extraordinary Eucharistic Ministry- provide communion to the homebound.

Contact: Tom Biggens, [email protected] or 208-869-6364

Counsel the Doubtful and Comfort the Sorrowful

St. Vincent de Paul- Counsel the Doubtful and comfort the sorrowful with home visits by engaging with the poor. We take time to be contemplative about each interaction and situation, to respond in ways that don't just provide material assistance but point to Christ as the Way/Truth/Life in their time of despair, when they often feel forsaken. Training provided.

Contact: Denise Quintana 972-655-9610 (St. Mark's)

Feed the Hungry


St. Vincent de Paul Thanksgiving Food Boxes-Shop for a meal for the disadvantaged, set up tables at the parish, collect full food boxes, and work at fairgrounds on distribution day

Contact: Jeanette Jackson, [email protected]

Visit the Imprisoned

St. Vincent de Paul Reentry Conference- Become a home visitor to assess the needs of those recently released from incarceration. We provide assistance with rent, clothing voucher, bus pass, etc. Training provided.

Contact: Lynn Kelley, [email protected] 208-890-9766

Feed the Hungry

CCW-Funeral Dinners and Coffee Hours

Contact Natasha Eckhardt: [email protected]

Visit the Imprisoned

Prison Ministry-write letters (during COVID) – children or adults can write a note letting prisoners know they are prayed for NO NEED TO SIGN A NAME OR LIST A RETURN ADDRESS. Letters can be dropped at the parish office for mailing.

Contact: parish office, 208-375-6651

Visit the Imprisoned

Story Link Prison Ministry-donations of books are always needed, and other opportunities are available as they arise.

Contact: Mary Ann Kojis, [email protected] 208-484-5326