Marriage
Preparing for Marriage
Saying I Do: What Happens at a Catholic Wedding
This engrossing 22-minute video explains the three forms of the Rite of Marriage and answers several FAQs about Catholic weddings. Ideal for engaged couples, their families and anyone who is involved in Catholic marriage preparation.
Engaged Encounter
"A wedding is a day, a marriage is a lifetime"
Contact Terry & Nicole Derden at 208-323-7277 for more information.
Strengthening Marriage
Marriage Encounter
Worldwide Marriage Encounter's Mission of renewal in the church and change in the world is to assist couples and priests to live fully intimate and responsible relationships by providing them with a Catholic "experience" and ongoing community support for such a lifestyle.
Contact Cory and Sharon Hawkins at 208-853-2801 for more information.
Saving Marriage
Retrouvaille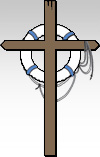 Mission Statement
Retrouvaille is an International community of disciples committed to the continued healing of their marriages and, empowered by the Holy Spirit, sharing their stories, talents and gifts to promote and spread the healing ministry of Retrouvaille.